[INTRODUCING DIGITAL INTELLIGENCE]
Before you can excel on the internet or in business these days it's wise to have a basic, but clear understanding of the digital world and what its capabilities are, how it's changed and your own level of "Digital Intelligence". Without this knowledge, it can be a very expensive and frustrating time for you.
There is a huge digital disruption going on now and it's changing the face of businesses all over the world. You're not alone if you feel you are struggling to keep up, even the biggest of companies and education providers are finding it hard to keep up with the sometimes-daily changes.
For as many businesses starting up there are just as many that have died a quick and painful death because they didn't learn and adapt fast enough. In fact, according to Forbes 90% of new (start-up) businesses failed last year! This is due mainly to a lack of digital intelligence and investing in market research, and of course not leveraging from team members and colleagues.
So what is "Digital Intelligence"?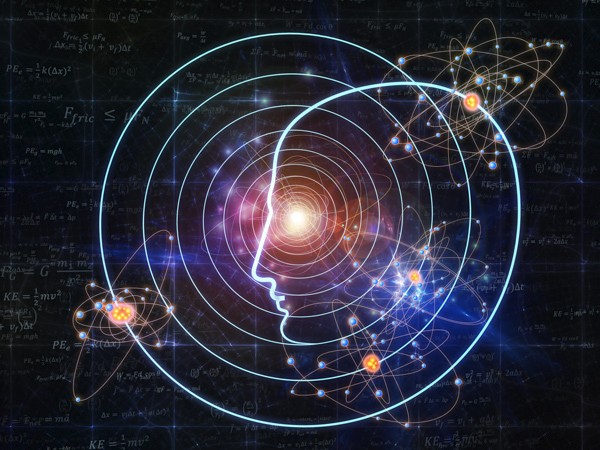 Picture credit: Toward Digital Intelligence 0007 by agsandrew. Digital Art / Mixed Media / Abstract
Digital Intelligence is knowing what technology is available, what it can do, how to use it effectively today, and how to implement it seamlessly into your business or workplace. There is really no fast way to success without firstly laying a strong foundation for you and your staff/team. When you take the time to learn, plan and develop a strategy, and engage your team it's like hitting PAY DIRT. Up until now this has left many business owners, managers and consultants scratching their heads for what to do and where to start. Without a clear way forward most consultant and start-ups could lead to setting themselves up for failure. It's clear, there's too much to do and not enough time to do it. If you listen to everything you hear and read, it's quite possible you'll never get started.
There is no one way to do it all, we all need a little help, a mentor, a business coach or a digital strategist; or just someone in the know who can take you by the hand and show you the way. Call on your team (have them professionally trained in house) and leverage from your customers and colleagues.
The Change Created by Digital Disruption
Today's technology, digital marketing and the onset of the Social Media Revolution has changed how we work, buy and entertain ourselves, and it's forcing radical change in the way we communicate with our clients, friends and families, (particularly the young ones). Most of us are having difficulty keeping up with our kids, let alone everything else, as business professionals and managers we are finding it even more difficult to target these younger generations. Where are they hanging out?
Why is it that today's technology and social media education programs are so different to traditional methods?
Most marketing and business graduates are saying they didn't learn any of this stuff at uni. The way we learn is different. The role of the classroom has changed and the needs of the student may not be catered for, and learning is expensive. The advantage of today is the fact that we have many options available to us, but most don't know what these options are. It's true, "We don't know what we don't know until we are shown".
Knowing how to drive technology, learning how to learn and participate online is essential to everyone. And the smartphone is leading the way.
Can you afford 1 hour per week to invest in your "Digital Intelligence" and the digital intelligence of your team?
The Digital Intelligence Program is designed to help participants easily adapt to the digital world, it's opportunities, simple online and face to face learning environments and discover new technologies and how to use them, including the latest computers, smartphones and social media to grow your following, your brand, your business, your sales and your revenue, or simply just to keep up. Click here and press GREEN Enroll Button to pre-enrol today.
For the past 25 years, we have been teaching computer literacy skills to thousands of people and now we can deliver The Digital Intelligence Program to you online or offline in our new and innovative school or at your workplace. They say it takes 10 years to reach mastery of your genius; we don't have 10 years to wait for "Digital Intelligence."
The truth is we made the decision to undertake "The Digital Intelligence Experiment" in July 2012, we began chatting to business professionals from around the globe in regards to what they knew about digital disruption and how it would affect them long term. They couldn't answer.
The BIGGEST lesson of the entire Program is: Digital Intelligence for business works!
Digital intelligence opens up new opportunities for various new income streams with little effort.
I'd like to repeat: It's crucial for managers, teachers, consultants and employees to understand today's ever changing world of technology. There is little benefit to jumping in and setting up a website, social media and everything else up without first understanding why and what is needed! It is essential to understand the basics before there can be any true benefit. We've seen businesses who plan win and those who don't spend and lose.
TV, newspapers and other traditional methods of content distribution had a long run dominating the attention stakes but that run has come to an end.
People aren't watching TV or reading the papers or listening to the radio like they used to (except for when the tennis is on). They are now turning into new portable, cost effective and simplified media that is available in their pocket. The rise of the Smartphone and the under-utilisation of its power is holding us back. We are currently only using around 5% of its capabilities.
We are living in an attention-driven economy and it has never been so competitive. We watch TV, listen to music and entertain ourselves in ways we never thought possible and at a fraction of the cost of going to the movies or buying a CD. We can watch as many movies as we want or our favourite programs on multiple devices: (TV, Tablet, Computer or Phone) for around $14.00 per month and it's about the same for our favourite music all in the palm of our hands.
The speed at which your business grows will be determined by your "Digital Intelligence" and where and how you choose to use it.
Once upon a time to get access to millions of people you would have needed your own Television Station or Newspaper, and, not to mention, millions of dollars to be able to broadcast or distribute content. Today you simply need some basic technical skills, a Facebook page and a little bit of engaging content that people enjoy reading and want to share with others.
Register Now -- And be the first to grow and master your "Digital Intelligence"
Don't wait, Enrol in our school today and we'll send you course details and instructions or call 1300 366 802 for an in-house training program. Can you afford not to?
Look forward to seeing you there.
It's your turn to Learn!